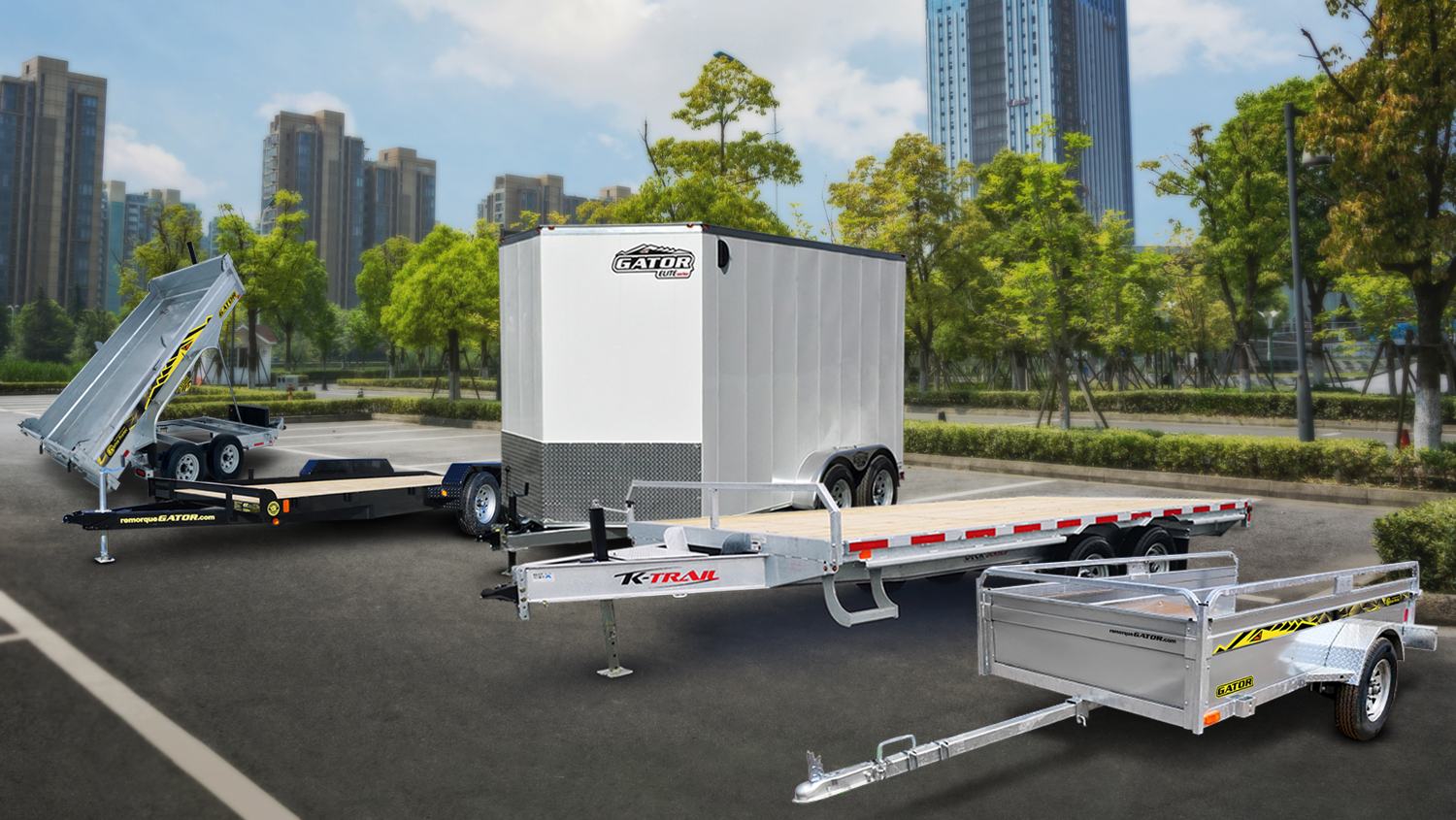 Trailers for Sale
It has been over ten years since Gator, a true specialist in trailers of all kinds, was created. The company has brought together the best products to ensure not only a rip-roaring success but also the best team members: for service, parts, sales, and financing.
"A quality service and great products are crucial factors in a company. However, the prices are what made Gator Canada stand out", indicates Mr. Christian Poulin, owner of the company.
Gator also distinguishes itself by its team of advisers. These experts will help you determine the trailer suited to your needs, whether it be for leisure or for work, a small or large platform, a closed or dumper trailer.