Welcome to Remorque Gator!
THE TRAILER MANUFACTURER
WELCOME TO REMORQUE GATOR!
THE TRAILER MANUFACTURER
A leading manufacturer and distributor of trailers of all kinds for several years,
Remorque Gator offers the widest selection of models and ranges available on the North American market.
Discover our Elite Series enclosed trailers in galvanized steel. This high-quality, solid, and professional trailer series is entirely made in Québec, at our factories in the Eastern Townships.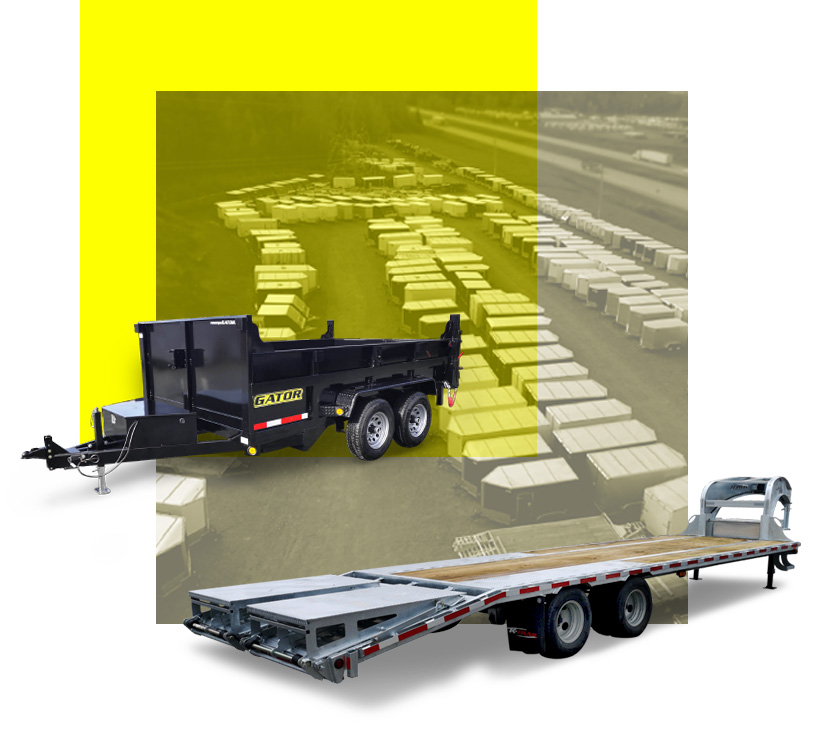 AN INCOMPARABLE CHOICE, SERVICE AND PRICES!
Remorque Gator offers you every kind of trailer available on the market: enclosed, utility, dumper, platform, gooseneck, tow dolly, snowmobile and used trailers.
Our large inventory allows us to offer you the widest choice of brands and models in the industry, at a more than competitive price.
PARTS, MAINTENANCE AND REPAIRS
We take pride in having trailer enthusiasts among our employees, who have several years of experience in the field. Benefit from the advice of our experts, who will be able to answer all your questions.
Remorque Gator offers you a selection of about 2000 parts or accessories available in store or on command. Take advantage of the best parts' models available on the market for maintenance, repairs or to customize your trailer.
Whether you are already a client at Remorque Gator or not, you can visit two maintenance and repair shops (Sherbrooke and Montreal). Leave your trailer in the good hands of our experienced technicians and mechanics.
The benefits of dealing directly with the manufacturer
Customized products
Opt for a trailer manufactured to suit your needs, made by a team of trailer enthusiasts.
Quebec-wide shipping
Large product selection and shipping to your address or directly to your business available.
Competitive prices
Get your trailer at the right price. Choose a high-end model or an economic one, according to your needs and budget.

Customer service
Our team of advisors will be happy to help you find the product perfectly adapted to your needs.
A MANUFACTURER, BUT ALSO A DISTRIBUTOR OF RENOWNED BRANDS
Choose between Gator trailer models made by our experts or among other renowned brands, such as: K-Trail, Maxi-Roule, Gatormade, Tow System and more!
A unique selection
Select trailers from the Gator models made by our experts or from several other renowned brands such as:
K-Trail, Maxi-Roule, Gatormade, Tow System, and more!