: 2023
: COMBO EPANDEUR DOMPEUR
Spreader + Galvanized Dump trailer 6 x 10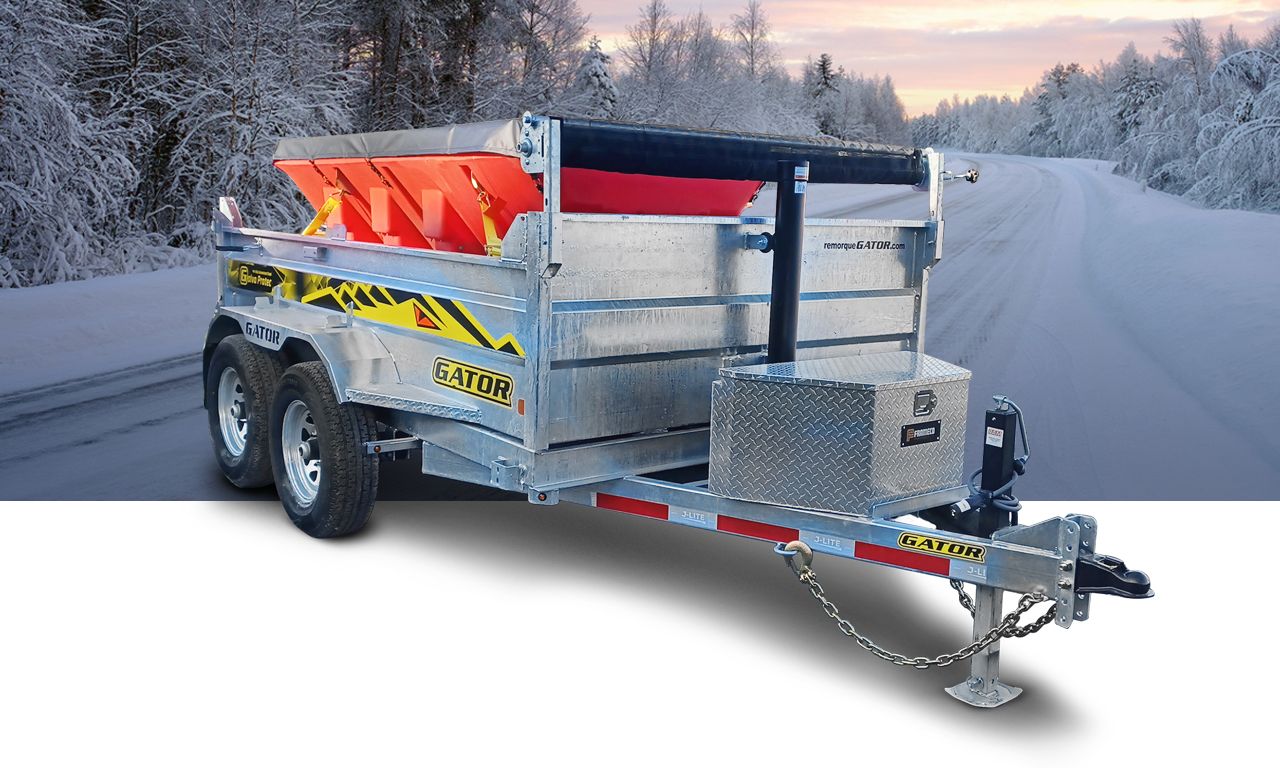 Remorque Gator offers you a high-quality SPREADTECH / EQUIFAB abrasive spreader model that withstands winter weather. Whether you need a spreader for sand, salt, and/or small rocks, we guarantee the most versatile product on the market. We also offer to assemble your spreader (salt or sand spreader) according to your specifications and needs.
This product is easy to use and maintain. Its construction in polyethylene (or optionally in stainless steel) and its electric drive system provide lightness and durability.
Can hold: sand and/or salt and/or small stones.
2 models available: for a truck bed of 6.6 feet or 8 feet.
All of this can be combined with our galvanized 6x10 dump trailer.