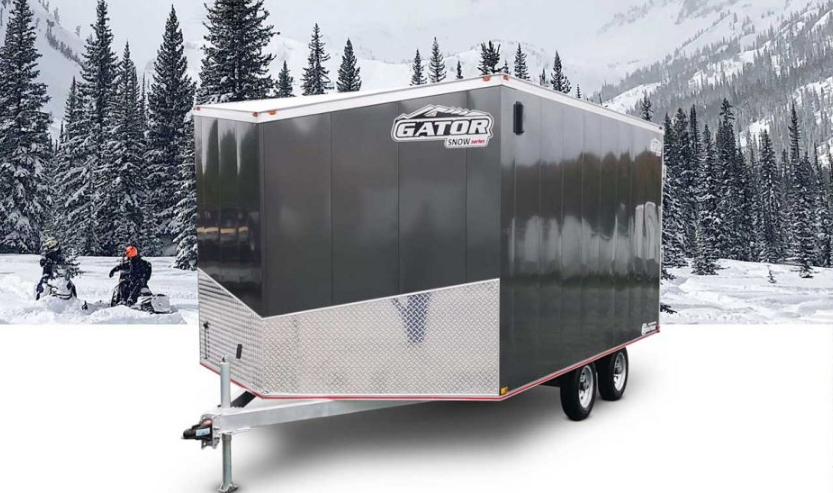 Snowmobile trailers – Aluminum series
Here are our 2020 closed trailer models for snowmobiles in aluminum for the transport of a skidoo or an all-terrain vehicle (ATV). Their robust construction and the neat finish will allow you to enjoy your trailer for years! In addition, their aerodynamic profile allows fuel savings.
This closed trailer is ideal for transporting your recreational vehicles away from bad weather and prying eyes. This type of trailer will also allow you to protect your snowmobile from snow and ice splashes during your trip.
More