Home or business trailer delivery service
Remorque Gator selects its partner carriers for their quality of service, network coverage in Quebec, and the quality of the shipment follow-up.

We strive to choose carriers with various service offerings to adapt to our customer's specific needs. In addition, all of these carriers guarantee the lowest prices and a quality delivery service.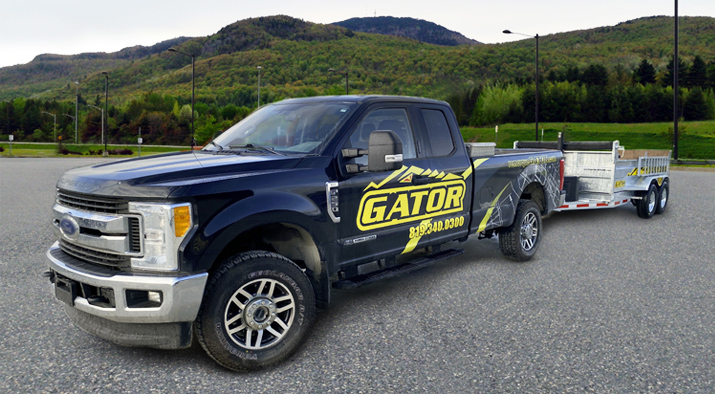 Delivery terms,
dates and deadlines
Several delivery dates will be offered to you at the time of purchase, depending on the type of product, the delivery location, etc.
Once you have chosen the date that suits you best, Remorque GATOR will deliver on that date anywhere in Quebec (see conditions).
The delivery will take place at the address you choose.
Manufacturer and distributor of robust and versatile trailers.
Remorque Gator, many-year leader in manufacturing and distributing trailers of all kinds, offers the widest selection of models and the broadest range on the North American market.
Discover our Elite Series enclosed trailers in galvanized steel. This high-quality, solid, and professional trailer series is entirely made in Québec, at our factories in the Estrie region.
My husband and I are very happy with our Elite Series enclosed trailer. The trailer is like new, even after last winter. We have been able to go snowmobiling a lot and can't wait to get our ATVs out! Great service before and after the sale from our consultant.
Polite staff and very human customer service. I had knee surgery and my mobility is limited. They took care of the installation and made sure I really understood how to install and uninstall my trailer to avoid injury. The employee helped me during his lunch hour. If it's good service you want, it's worth the trip!
Wow !!!! Great selection of trailers, great value for money and a local company!
I am the proud owner of an Elite 7X12 trailer. Unparalleled and fast service. Very good price and wise advice.
Discover our trailers catalog.